Get the Best Kashmir Holiday Planned by Experts!
Kashmir
Majestic trees of Chinar, the Santoor's mesmerizing sounds, and snow-capped Himalayas make Kashmir a paradise. From the stunning vistas of Bhaderwah, picturesque landscapes of Baltal, to photographer's nirvana like Shalimar Garden and apple orchards of Pulwama, Kashmir is waiting to hypnotize you with its mesmerizing aura. All around the globe, this small little quaint valley lying between the mountain range of Pir Panjal, and the Himalayan Range is known for its pristine beauty and beautiful serenity.
You can soak infinite memories in a snug Kahwa teacup while enjoying its picture-perfect landscapes. On the one hand, this place is filled with untouched wild terrain while on the other hand there are apple orchards and grasslands of saffron waiting to bloom. Depending on the weather, scenic valleys take the form of white ice sheets to luxuriant green valleys that add to the Kashmir tourism in multiple ways. With the onset of an icy winter, places like Sonmarg get hidden under a snow blanket.
Hence, the location becomes one of the hotbeds for snow-related adventures that include sledding on glaciers, ice-skating, and skiing. But, nothing beats this valley's charm, especially during the summers, as you can undertake a shikara ride, gondola ride, river rafting, and go trekking on popular trekking routes like the Bandipora trek, Naranag-Gangabal trek, or Gangabal lake trek. Have you longed to witness the terraced gardens from the Mughal era, the vast lake with lotus flowers on the fringes, and the phenomenal alpine vistas? There are some of the most striking places to visit in Jammu & Kashmir that you must not miss out on this upcoming summer. So, make your bookings to feel the sense of ease, and abundant peace that the "heaven on earth" has to offer. Read on to know about all that Kashmir has in store for you.
Places to visit in Kashmir
"Paradise on the Earth" the state is world famous for its scenic splendour, snow-capped mountains, plentiful wildlife, hospitable people and local handicraft.
Srinagar The summer capital of J&K is Srinagar and is located on the Jhelum River's banks with mesmerizing deep valleys. It is cascaded in evergreen beauty and the mighty mountains. This is a picturesque location and appears as if a painting has come to life right before your eyes.

It is well known for its colorful shikaras and stationary houseboats on the Dal Lake that promote Kashmir tourism like no other. Tourists use these gondola-type rowboats to visit attractions like the Floating Market of vegetables, and a vibrant community of people called Mir Bahris.

Top draws- Shalimar Bagh, Nishat Bagh, Mughal Gardens, and Chashme Shahi Garden.

Best time to visit: April to October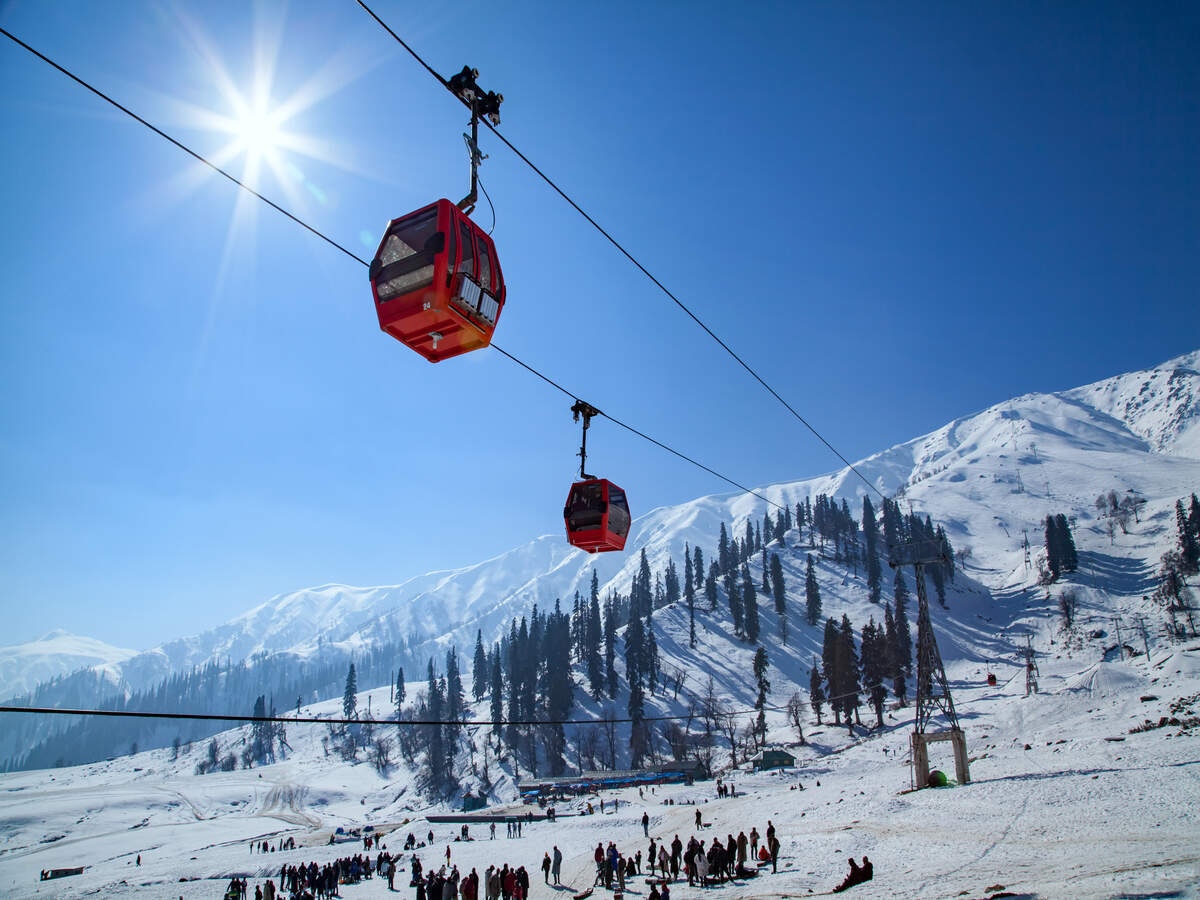 Gulmarg Gulmarg is a renowned honeymoon location besides being one of the popular destinations for skiing in Kashmir. Deep ravines, evergreen valleys with forests, loft snow-covered Himalayas, and fields of flowers surround Gulmarg. You can ride a Gondola here while indulging in treks, and snowboarding.

Top draws- Khilanmarg, Ningi Nalla, Maharani Temple, and Alpather Lake

Best time to visit: October to June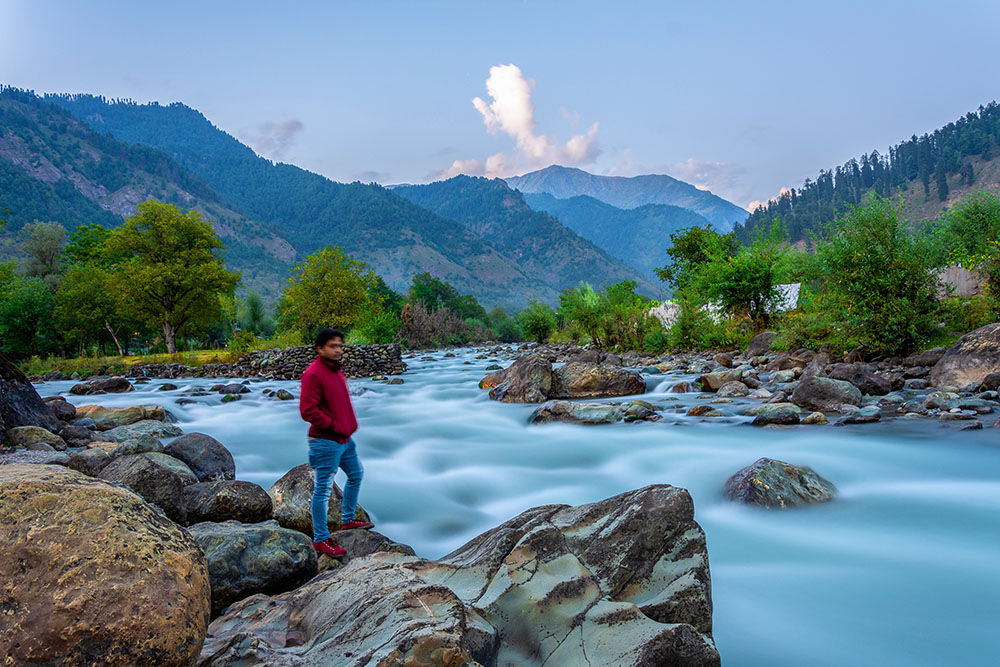 Pahalgam Pahalgam is sure to appeal to your senses, and eyes with its gorgeous, and untouched natural beauty. Most travelers that frequenting here have admitted that nothing compares to a relaxing saunter in the tranquil meadows of Baisaran hills. So when in Pahalgam, you can head to The Lidder Park for a venturesome break, opt for a ride on the pony at The Tulian Lake, set forth to The Betaab Valley to try zip-lining or for the Bollywood feels.

Top draws- Lidder River, Betaab Valley, Aru Valley, Mamleshwar Temple, Chandanwari, and Kolahoi Glacier

Best time to visit: All through the year
Sonamarg The name Sonamarg translating to "the meadow of gold", originated as the blooming yellow crocus flowers covering up the valley during spring, largely impressed the locals here. This town is a picturesque and small one with orchards of walnut that you can freshly pick from the ones drying or pluck the greener ones hanging down the branches.
When in Sonamarg, you can engage in river rafting on the white river of Indus, go trekking on the Kolhoi, Sirbal, Amarnath, and Machoi peaks. If you planned for a summer trip then you can rent ponies to the Thajiwas glacier for satisfactory trekking and camping, or set forth for a visit to the the highly revered Nilagrad river known for its phenomenal healing powers.
Top draws: Thajiwas glacier, Vishansar Lake, Nilagrad River, and Zoji-La Pass Best time to visit: May to October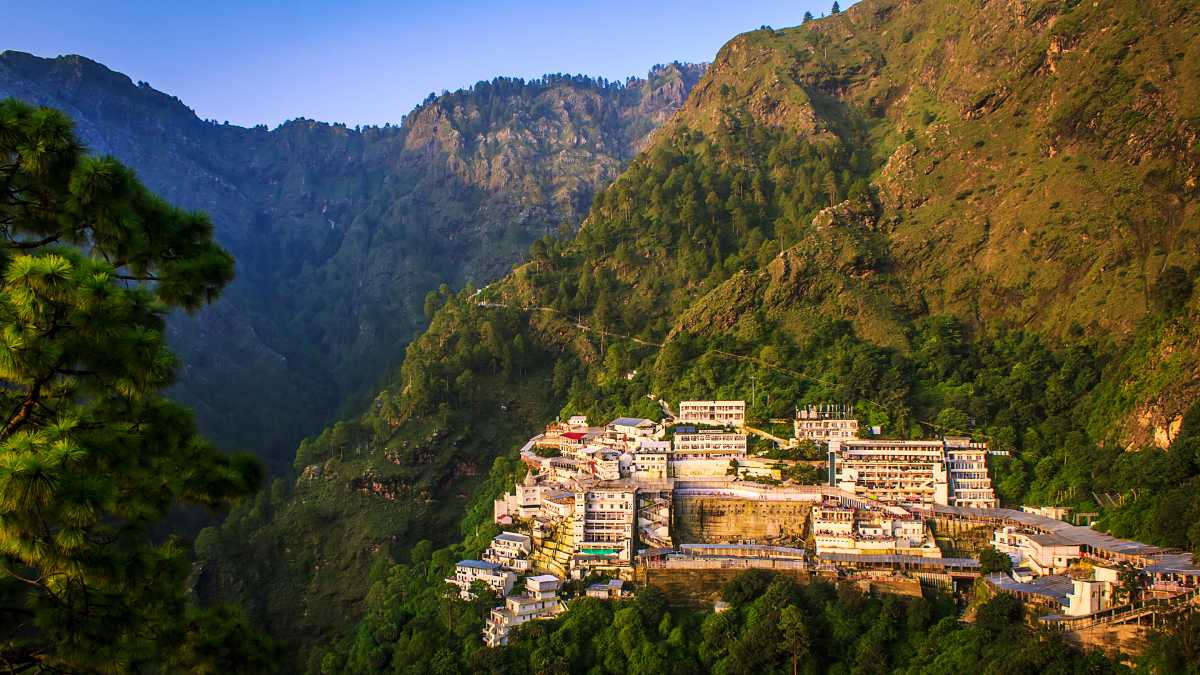 Vaishno Devi Vaishno Devi is one of the most religious trekking destinations. It is thirteen kilometers away from Kutra and is located in the Trikuta hills. The renowned shrine attracts hundreds and thousands of devotees from every nook and cranny of the world. It takes nine to six hours to reach the shrine depending on the pace, and weather. However, you can make the best use of ponies, palanquins, and helicopter services available.

Top draws- Katra, Bhairavnath Temple, and Cave of Ardh Kuwari,

Best time to visit: 365 days of the year
Patnitop With panoramic and endless views of the Himalayan peaks, Patnitop is one of the perfect places to visit in Jammu & Kashmir as you get to witness nature's beauty at its wildest and picturesque best.

It offers some of the grandest and most splendid landscapes making your travel experience an enjoyable one.

Top draws- Kud Park, Billoo Ki Powri, Naag Mandir, and Nathatop

Best time to visit: All through the year


Riding the Shikaras
Admire the vastness and beauty of the Himalayas, laying back as the boatman rows across the Dal Lake. Away from the city's pollution, and hustle-bustle, a ride on the shikara is beyond compare. You can dress up in Kashmiri attire, get clicked and make the most of a romantic ride on the boat amidst flowers floating on the lake.

Places where you can try- Near Sonamarg's Manasbal Lake, and in Srinagar's Dal Lake.
Pay a Visit Asia's colorful and largest tulip garden
On the Zabarwan range's foothills, there is Asia's largest garden of tulips spanning across thirty hectares. So make a trip during the springtime (April to June), as flowers begin to bloom and the grasses grow, adding a swash of vivid colors to the valley.

Location- Zabarwan Range, in Srinagar
Enjoy the bird's-eye view of the valley of Gulmarg on a "Gondola"
One of the most fun and exciting things to indulge in Kashmir for people belonging to any age bracket has to be riding the cable car. If you wish to take a look at the majestic snow-covered majestic mountains, and serene lakes from high above, you must try riding the Gondola. Such a ride definitely makes you feel like you are on cloud nine.

Places where you can try - First Phase (Gulmarg to Kungdoor), Second Phase (Kongdori to Apharwat Peak), and Third Phase (Kongdori to Mary Shoulder)
Strive for the challenging River Rafting
River Rafting is going to give you the maximum adrenaline rush in Kashmir because the rapids are moderate to easy. You can go white-water rafting in the Lidder River that is famous in Pahalgam to host such activities.

Places where you can try - Sonamarg, and Pahalgam
Bust your gut with hiking
You can scale the hills to access some of the most beautiful lakes that offer breathtaking views. Realize your dreams to find yourself amidst velvety grasslands, and lush green meadows of Tarsar Marsar trek. You can also up the adrenaline by visiting the captivating trail of the Narang Mahlish.

Places where you can try - Trek to the alpine lakes in high-altitudes that include Satsar Lake, Alpather, Gadsar, Tarsar, and Vishansar Lake.
Go Snowboarding and skiing
The valley of Kashmir is one of the coldest regions and it is during the winters that you can make the most of the freezing landscape. Since the region stays buried in snow, it opens up ample opportunity for many winter sports like skiing and snowboarding. You will enjoy the free-ride snowboarding and backcountry skiing on the limitless uncombed tracks.

Places where you can try- Pahalgam, and Gulmarg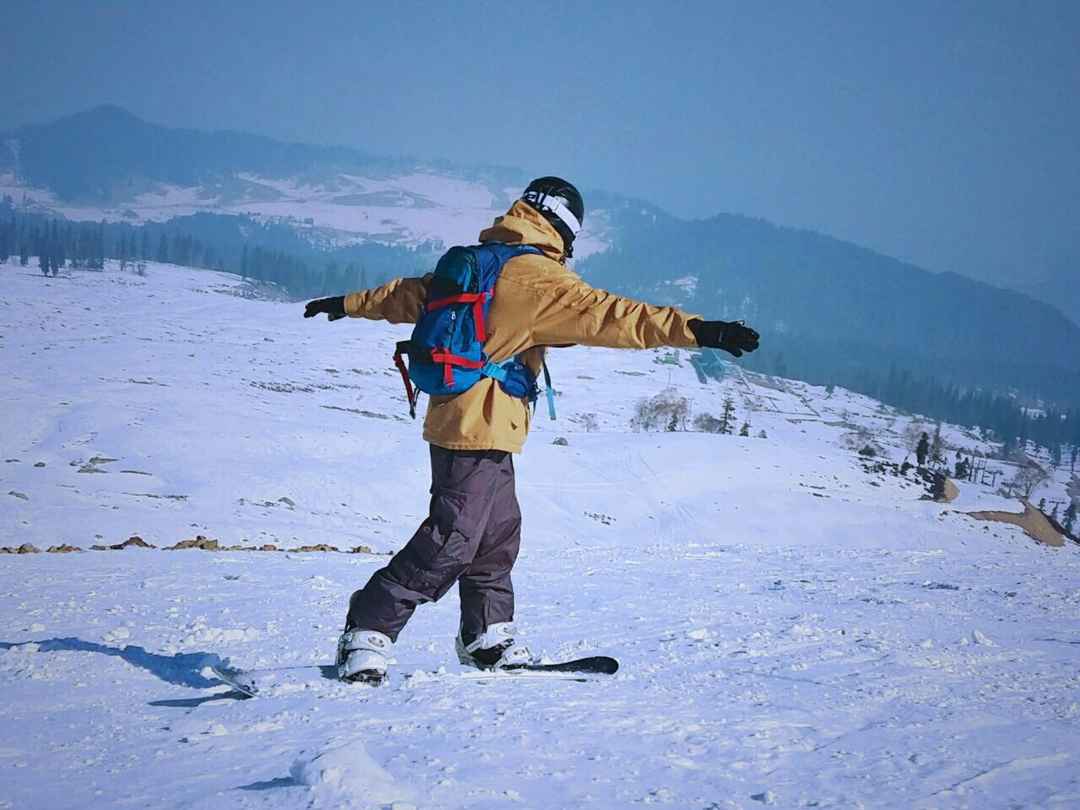 Enjoy the valley's beauty on a hot-air balloon
There are countless options for adventure activities in Kashmir and these are not confined to water and land. With the scenic views and immensity of landforms, it has turned out to be an ideal destination for an Aero sport like hot-air ballooning. When hot-air ballooning, enjoy a grand rendezvous with the blue clouds, while you feel tantalizing sitting in the basket.

Places where you can try- Valleys of Zanskar and Suru
Spend a starry night in a houseboat
Spending an entire night at a houseboat in Dal Lake is the most popular thing to do. Solo travelers, families, and honeymooners cannot afford to miss such an experience. Therefore you can spend an entire day lazing around, watch the sunrise and the sunset, spend the rest of the night in its stillness, and finally slip into a sweet slumber while your houseboat stays afloat.

Places where you can try- Dal Lake, Nagin Lake, and Nigeen Lake
Trying the finest Wazwan
You cannot leave Kashmir unless you have tried the magnificent ceremonial feast known as Wazwan. From the Kahwa, Lamb Rogan Josh to the Gushtaba, Dum aloo, matschgand, and Nadroo Yakhni, the Kashmiri cuisine is soaked in richness and tradition.